Phyllis'  store has tons of products that you can customize for yourself or gifts including personalizing with a name or words, all based on her original art and in vibrant colors. Many of these product collections coordinate with her fabric collections.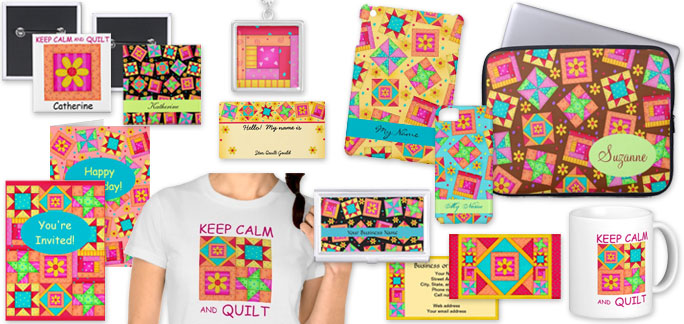 For Quilt Lovers – Phyllis' colorful quilt art is available in several color combinations, patterns and designs. Products include:  cases for electronics …business cards and accessories… invitations and greeting cards… name badges… postage stamps… wall posters and decal signs… bags…labels…jewelry… and many more products.
For Quilt and other businesses, Phyllis also has a dedicated Zazzle store, BusinessWithFlair, for products for a quilting business as well as other types of businesses.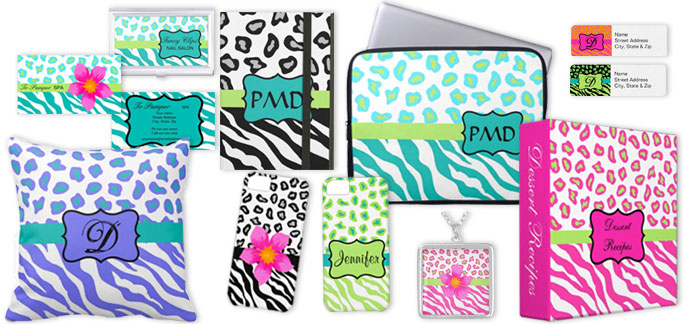 Phyllis' Zebra and Leopard Skin art is combined in various color combinations to give a wide assortment of choices – there's a color for everyone. This art is the basis for her fabric collection Wild Flower by Quilting Treasures.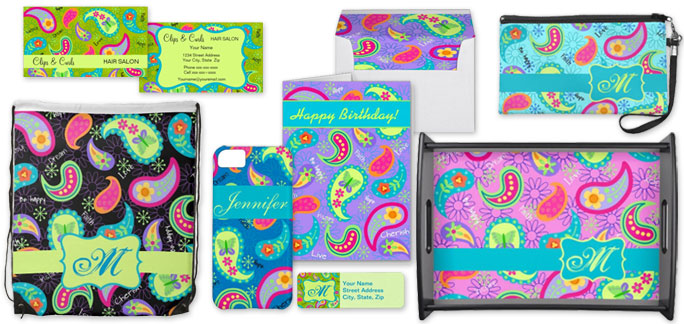 Phyllis has always had a love of paisleys and has created two art collections with this theme. Mod Paisley is created with her whimsy style and on several vibrant color backgrounds.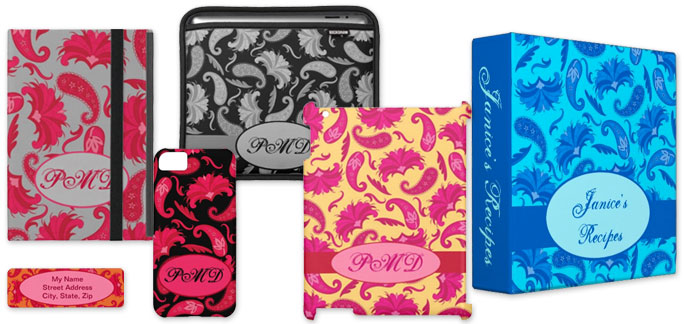 Phyllis' other paisley collection, Parisian Paisley was inspired by art deco and is also in several color combinations.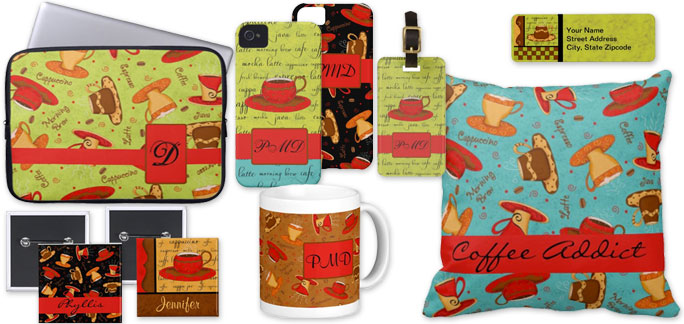 As a coffee lover, Phyllis created her Coffee Time art for like-minded coffee addicted people. The coffee pattern on black was also used for fabric.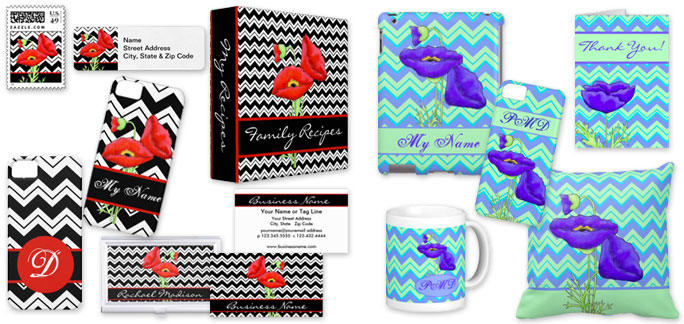 Phyllis combined her Poppy art with the trendy and popular chevron zigzag design in two color combinations. Red poppies are featured on a black and white chevron pattern while purple poppies are on a lavender, green and turquoise chevron pattern.
These are just a few of Phyllis' art collections on products and she adds more daily in these and new categories. Other collections in her Zazzle store include birthday, cupcakes, cats, dogs, holidays and other art themes and patterns.