Licensed Products with Phyllis' Art
This has been an exciting year for Phyllis with several new licenisng partners who will feature her art images on new products for gift, home and garden. The new products will be in showrooms Summer 2009/Winter 2010.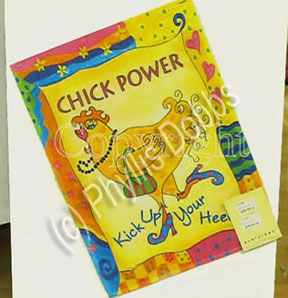 Chick Power Flag - Evergreen Enterprises
Product Design
Below are some of the product lines that Phyllis has designed in addition to her fabric collections.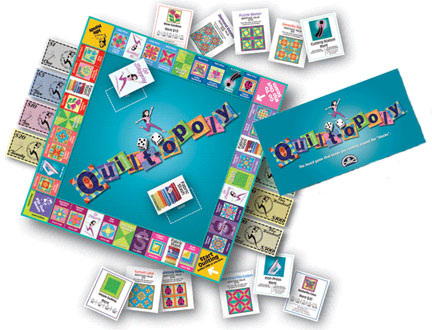 Quiltopoly Board Game by The DMC Corporation
Phyllis designed and created the graphic designs for the board blocks, blocks and quilt layout on the cards, as well as contributing to the cards and sayings for the other cards. The DMC Corporation.